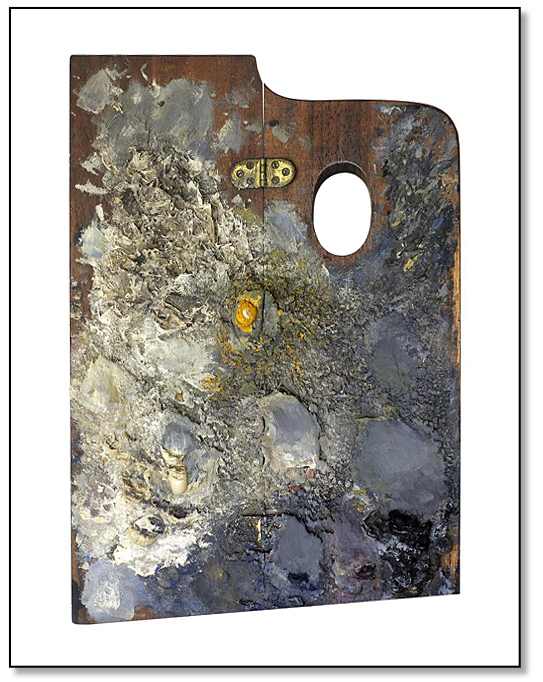 On the occasion of La Biennale di Venezia, 56th International Art Exhibition, the Giorgio Cini Foundation on the Island of San Giorgio Maggiore will present the exhibition Das Meisterstück (The Masterpiece) of photographs by Matthias Schaller of paint palettes from over two hundred years of painting. The exhibition is organized in collaboration with the Giorgio Cini Foundation, and installed by Matthias Schaller in the Cenacolo designed by Andrea Palladio.
The exhibition Das Meisterstück will focus on a selection of twenty palettes, and highlight the evolution of major artistic movements ranging from Impressionism to Abstraction. Since 2007, Schaller has brought together palettes from major museums across Europe and the United States including Musée du Louvre, Musée d'Orsay, and Centre Pompidou (Paris), The Tate (London), Kunsthaus (Zurich), Akademie der Künste (Berlin), and Metropolitan Museum of Art (New York), as well as private foundations, artists' relatives, and collectors.
Das Meisterstück series represents an extraordinary opportunity to see the artist and the essence of the creative genius in its most elemental state.
Das Meisterstück Opening: May 7, 2015 from 6 - 9 PM